After a successful outing to a event with my new rubberdoll Tightlyrubberd. I was ready to loan her out to the beautiful latexdoll_Lea, that we met at the convention. They had really hit if off so knew she was going to be the first to use my latexdoll.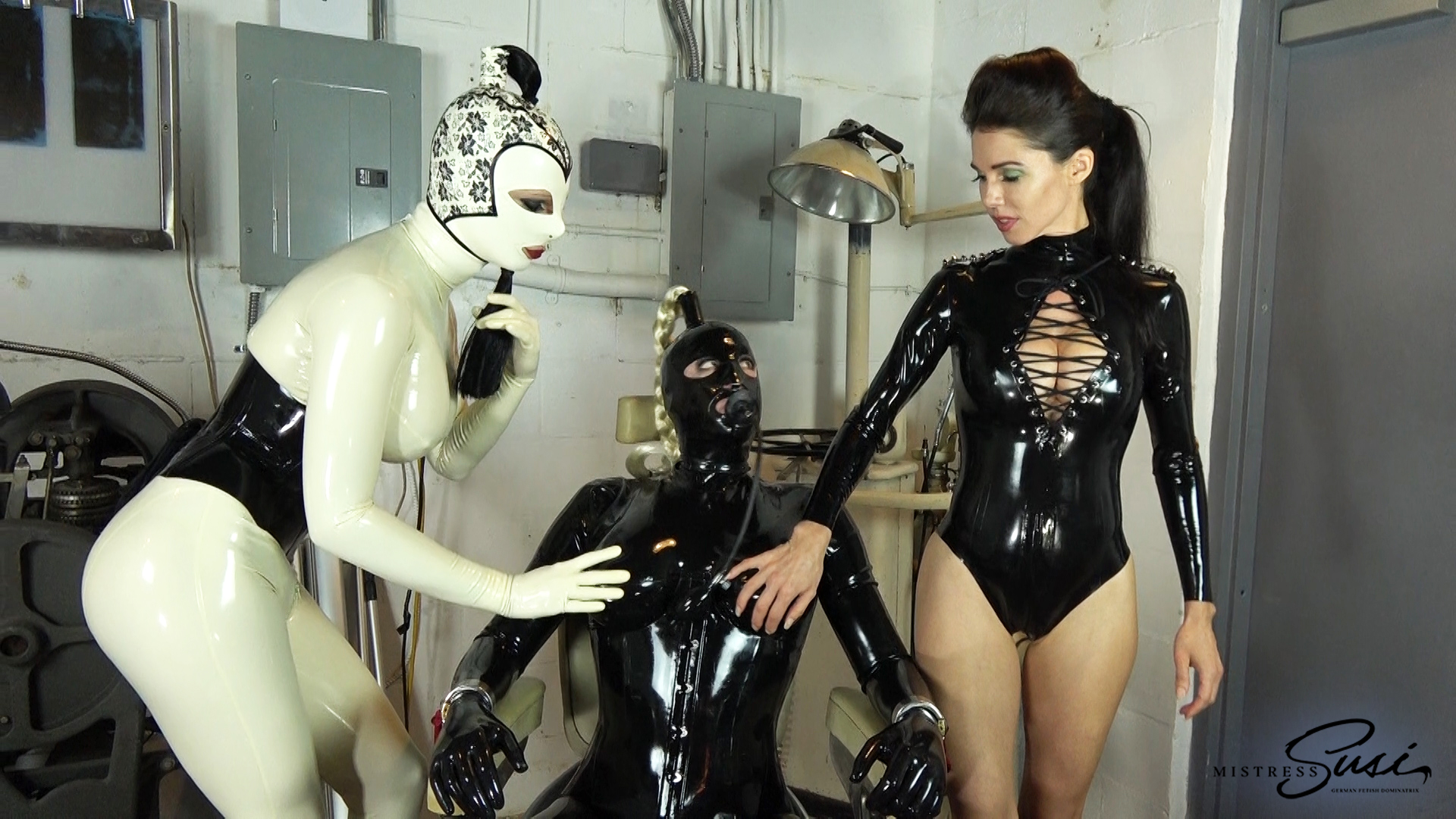 As the date approached, my rubberdoll tried and tried to get out of it. She had much anxiety about being used by another. I have been wanting this from the start and nothing was going to stop it. We met at a great play space with lots of equipment to make use of my fuckdoll (a new name I gave her). I met with Lea and we worked out a very long day for my rubbertoy. I arrived early and made sure she was properly dressed and bound to a chair for Mistress Lea's arrival. Yes, Lea was wanting to become a mistress and I was only happy enough to train her. You can see the fear in my Rubberdolls eyes, as she realizes she will be used hard by the both of us. We delighted in teasing her over and over before starting the harder use. Boot worship, hard spanking and corporal came next. All the while she was moaning and begging for it to stop.
I decided to fuck my owned doll first but Lea enjoyed helping to loosen her up with her big fingers. Once I used my suspended rubberdoll enough, it was finally time we both used her and she fully accepted her fate as my loaned out fuckdoll. We spent a lot of time using her 2 holes as she got used to her new role. It was a very successful first loaning and am already planning many more. Tightlyrubberd doll is becoming very popular online and I will exploit her to the fullest.
You can find the video here : http://www.clips4sale.com/57901/18274626